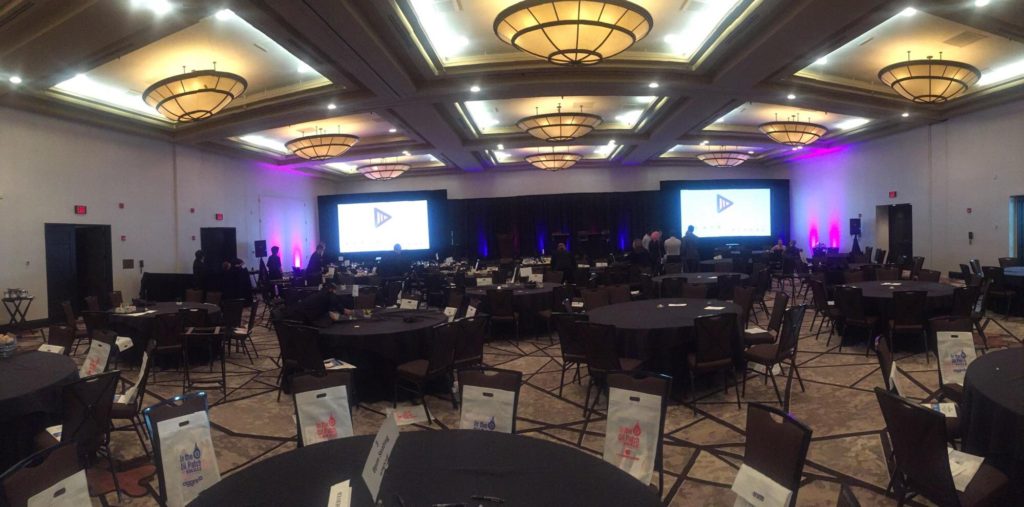 What a great show and what a great time! We enjoy special events of all kinds, but luncheons and banquets are some of our favorites, and the food was awesome. Thank you Omni Hotels for being such kind and accommodating hosts! A big BMAV shout out goes especially to Mario and Arturo in the Banquets department at the Omni.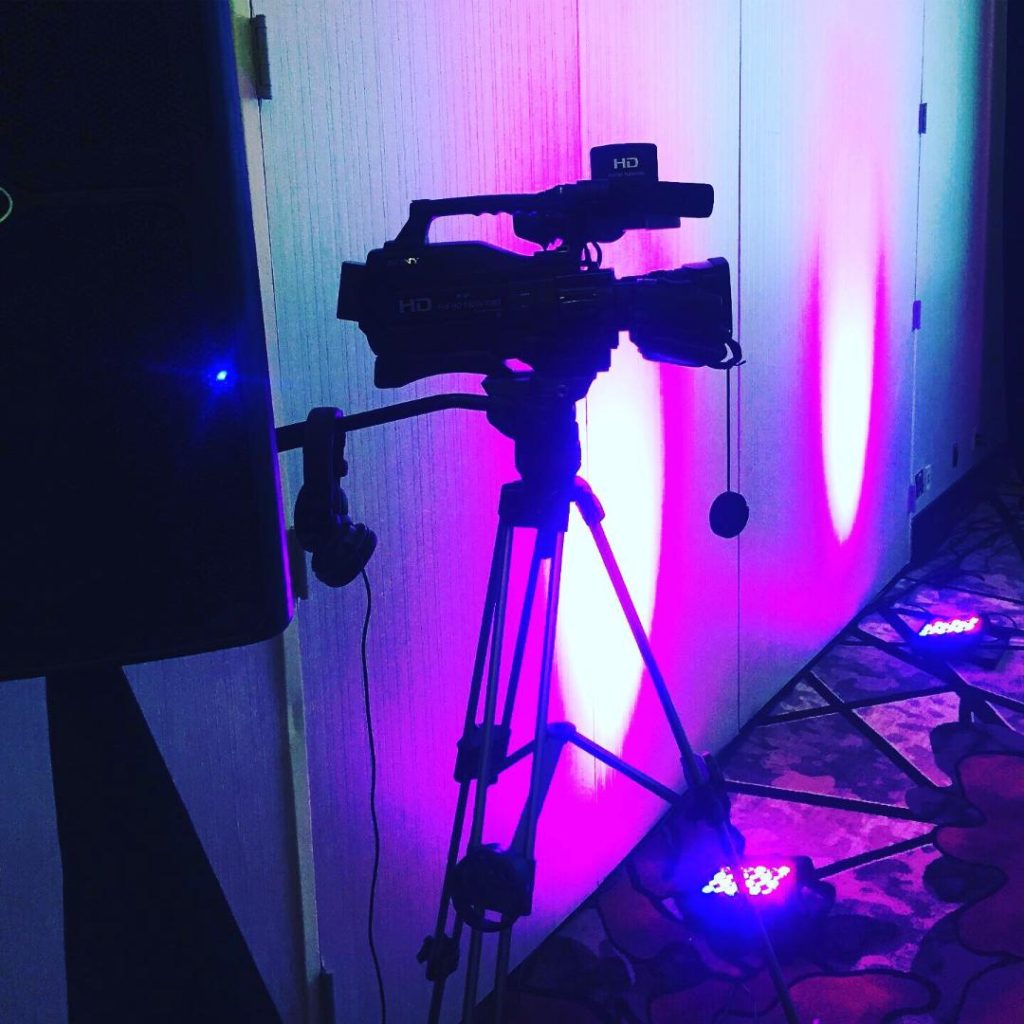 We provided the trifecta of Audio, Video, and Lighting at this event, but we also brought 60 ft of black pipe and drape for the back wall. Our equipment included:
Dual 14 ft screens with front projection, dual 12K lumens high definition projectors, Lenovo PC Laptop, 4 x 1,250 watt speakers, 4 wired goose-neck mics for panelists, 3 wireless mics including a countryman for the keynote speaker, 12 LED uplights, 16 ch digital sound mixer, video splitter and switcher, and a confidence monitor.