Have you secured Audio Visual services for your party?
We're booking holiday parties now, so reserve your equipment today. 
7 Tips for Company Christmas Parties: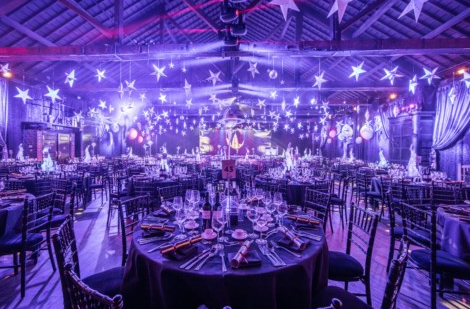 Budget: How much can we spend on this party?
Head Count: How many people are expected to attend?
Venue: a hotel ballroom, a restaurant, a house, or just the office?
Entertainment: do we want a live cover band, a DJ, a dance floor?
Lighting: Concert, club, or uplight style? Projectors? Company logo lights? Can we get Audio, Visual, and Lighting from one vendor?
Food & Drinks: 4 course meal, a la carte, or buffet? Beer and wine, or full bar? Who will cater?
Safety: does the venue offer free shuttles? Can Uber pick up there afterwards?